Enhance Your Interior Design with Luxury Safes
In the realm of interior design, luxury safes offer a unique opportunity to enhance both the aesthetics and functionality of your living spaces. By seamlessly integrating secure storage solutions into your overall design concept, you can elevate the style and security of your cherished possessions. Let's explore how.
The Marriage of Security and Style
Luxury safes have evolved from bulky, impersonal metal boxes into a new breed of security solutions that effortlessly blend form and function. These safes offer customization options to harmonize with your unique taste and style preferences, eliminating the need for hidden corners.
Bespoke Design, Seamless Integration
Luxury safes can be tailored to fit any space, collaborating closely with clients, architects, and interior designers to ensure they become an integral part of the overall design concept. Every detail, from the finest materials to personalized finishes, can be meticulously crafted by SMP Safes group to align with your vision.
Unrivalled Aesthetics and Security
Safes International offers luxury safes that combine impeccable security with elevated interior design. With a range of customization options, you can create a bespoke masterpiece that reflects your personal taste and effortlessly enhances your living spaces.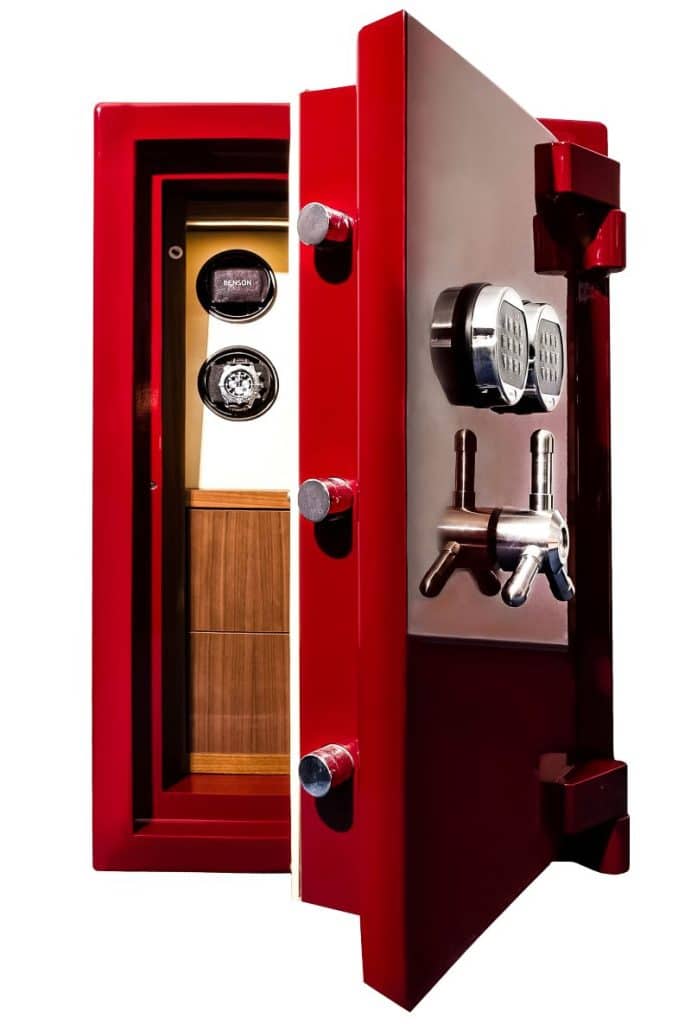 Unleash Your Imagination
Our safes provide a canvas for transformation, allowing you to incorporate intricate patterns, mesmerizing engravings, or even precious gemstones. By collaborating closely with skilled craftsmen, every detail aligns with your desired aesthetic, resulting in a functional work of art.
Unmatched Versatility
Designed to offer versatile placement options, luxury safes can effortlessly blend into any area of your home or office. Whether you prefer a standalone centrepiece or discreet integration within existing furniture, our experts will find the perfect solution to preserve security and integrity.
Discover the Difference
Experience the epitome of elegance and protection with Safes International's collection of luxury safes. Explore diverse range of our safe solutions and select the perfect safe that harmonizes with your style, providing peace of mind along with captivating design.
Aesthetics Beyond Compare
Luxury safes have become captivating pieces of art, featuring exquisite craftsmanship and attention to detail. Intricate patterns, mesmerizing engravings, and precious gemstone embellishments transform safes into focal points, adding elegance to any space.
Versatile Placement Options
Our bespoke safes seamlessly integrate into various areas of your living space, whether it's the living room, bedroom, office, or walk-in closet. They can be standalone pieces or cleverly incorporated into existing furniture, maintaining both protection and visual appeal.
Check out our News page to learn more about the benefits of a bespoke safe!
Invest in the security and beauty of your valuable possessions with a luxury safe from Safes International. Explore our range and elevate your interior design while ensuring the safety of your cherished items. Experience the Safes International difference today and unlock a world of elegance and security.
For More information, please call 01415541170 or send an email to safes@safesinternational.net .